PA Title Insurance Rates Change Approved
By Marc Shaw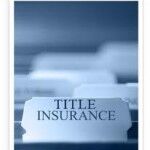 PA Title Insurance Rates are about to change. The Pennsylvania Insurance Department has approved the Rate Simplification for all Title Insurance Rating Bureau of Pennsylvania (TIRBOP) member companies and agents. Below is a link to a chart showing the new rates along with the Pennsylvania Title Insurance rates for the enhanced policies. We will post more information shortly in regards to the new PA Title Insurance rates. We realize that many of our clients have questions in regards to how this will impact their GFE Disclosures. Rest assured we are making sure our calculators will be updated in a timely fashion so all of your GFE Disclosures starting July 1, 2012 are correct. Any immediate questions or concerns never hesitate to call our offices directly to discuss.
Effective July 1, 2012
There are now only Sale and Non-Sale (Refinance and everything else) PA Title Insurance rates
Approved Attorney rates have not changed;
All categories the Pennsylvania Title Insurance rates would fall in previously are essentially extinct.
The Basic and Reissue, Mortgage Loans 2-4 year and 0-2 year, Operative Builder, Community Reinvestment Act/PHFA, and Permanent Loan following a Construction Loan Rates are all now non existent.